Make a secure online donation
Please use the form below, or you can can mail contributions to Klinkhart Hall Arts Center, Inc., P.O. Box 101, Sharon Springs, NY 13459
Donation to Klinkhart Hall
In December 2018, Klinkhart Hall Arts Center, Inc. received $720,000 in grant awards from New York State to support the first phase of the restoration of historic Klinkhart Hall in Sharon Springs, NY. These grants require that we raise a total of $380,000 in additional funds to fully support the $1.1 million phase 1 project. Here are a few highlights in our progress so far:
In August 2019 we received a generous $50,000 contribution from Fenimore Asset Management that helped jump-start our fundraising;
In September 2019 KHAC received a generous $50,000 matching grant from the A. Lindsay and Olive B. O'Connor Foundation;
O'Connor matching campaign launched in November: completed less than one month!
March 2020, public fundraising suspended during early days of COVID-19 crisis;
In May 2020, received a $100,000 matching grant from National Grid's Main Street Revitalization Program;
October 2020 National Grid matching campaign announced . . .
Over $1,000,000 raised so far!!!
We are so grateful to all our supporters, to everyone who believes that the new Klinkhart Hall will be a place for us all, a place "where art and community meet," for Sharon Springs and for communities throughout our region!
Another one of the good things that just keep on happening in Sharon Springs!
And there is even more good news about historic Klinkhart Hall
The $720,000 in New York State grants we received last year to support phase 1 of the restoration and rehabilitation of historic Klinkhart Hall originally included a new roof and essential stabilization work; access to, and use of the building for events was going to wait until phase 2 & 3.
But now, instead of waiting three years to get access to the second floor, the work plan and budget have been reconfigured to allow for access to, and use of the second floor former Masonic Hall at the conclusion of phase 1!
Working with our architect, we have been able to reconfigure the original scope of work – and stay within the $1.1M phase 1 budget – so that Phase 1 will now include a new interior stairway to the second floor, AND it will allow us to refurbish the former Masonic Hall for use as a multipurpose Performance Hall, while still taking care of essential stabilization work, including roof replacement! What's more, there will also be a gallery space upstairs, as well as a refurbished kitchen, restrooms, a lounge/dressing room area; new emergency exits and, on the first floor, a newly expanded lobby. Imagine being able to attend one of our Poetry Festival events, a Klinkhart Conversation, or a concert in our own Performance Hall. Now that is very exciting news for certain!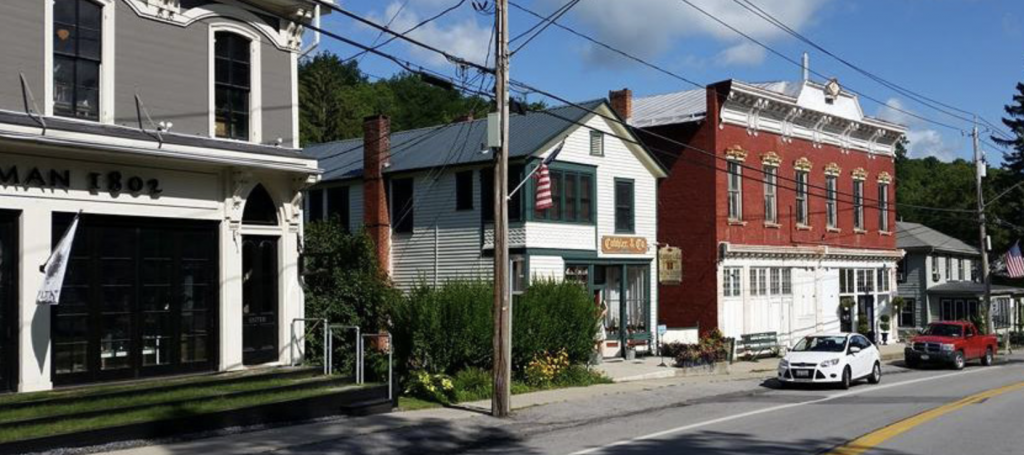 Read more about the revised Phase 1 project and see the architects's renderings and floor plans
If you would like to discuss the Klinkhart Hall project or your contribution with a board member, including naming opportunities for major gifts, contact us by email at info@klinkhart.org and we'll arrange it!
Thanks for your support!