(12/01/20) It's Giving Tuesday! A day that encourages everyone to support the nonprofit organizations that make our communities stronger and more united. Better.
We're all in this together! Please make Klinkhart Hall Arts Center a part of your Giving Tuesday plans! We need a place to call home for the arts because we need the arts in our lives and in our community.
$20,000 from Adelphi Paper Hangings!
(10/31/20) Steve Larson and Chris Ohrstrom, co-owners of Adelphi Paper Hangings, LLC in Sharon Springs are believers! They have announced a $20,000 contribution from Adelphi to help us match the National Grid grant!
National Grid Matching Grant
(10/01/20) More good news for historic Klinkhart Hall: The National Grid Main Street Revitalization Program has awarded Klinkhart Hall Arts Center a $100,000 matching grant!
This extraordinary award means that we now have $1,000,000 committed to the restoration of historic Klinkhart Hall . . .
Special Feature: Historic Performances at
Klinkhart Hall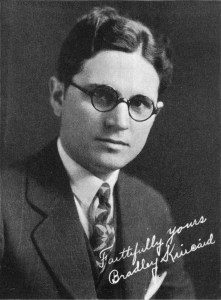 So far, we do not know much about early performers at Klinkhart Hall, but an old poster discovered in the basement during a 2017 clean-up gave us a good reason to start doing research.
Here's the story behind the poster, and a sample of the performance. It's the first in what we hope will be an ongoing series of Historic Performances at Klinkhart Hall.
---
News & Updates
Klinkhart Hall Arts Center, Inc. is a not-for-profit organization that seeks to preserve the historic Klinkhart Hall building in Sharon Springs, New York and to establish it as an arts center for the regional and local communities.