Klinkhart Hall Arts Series
On Monday May 11, 2020, Klinkhart Hall presented another livestream performance from Clausen Farm exclusively for the residents of the Arkell Hall Center in Canajoharie. This time our guests were musicians Eric and Lisa Trahan. To view all performances, visit our Video page
Special Feature: Historic Performances at
Klinkhart Hall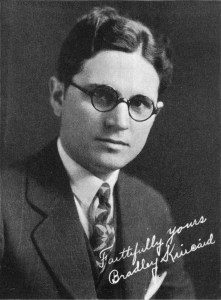 So far, we do not know much about early performers at Klinkhart Hall, but an old poster discovered in the basement during a 2017 clean-up gave us a good reason to start doing research.
Here's the story behind the poster, and a sample of the performance. It's the first in what we hope will be an ongoing series of Historic Performances at Klinkhart Hall.
---
News & Updates
Klinkhart Hall Arts Center, Inc. is a not-for-profit organization that seeks to preserve the historic Klinkhart Hall building in Sharon Springs, New York and to establish it as an arts center for the regional and local communities.