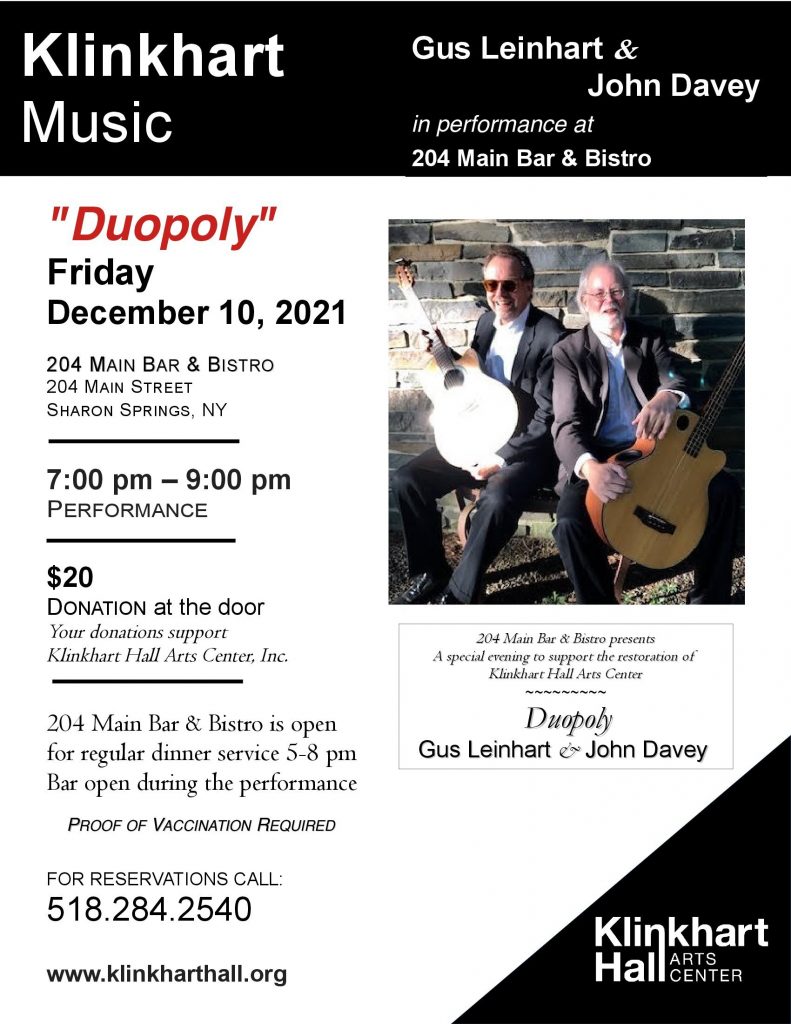 A special fundraising every at the Fabulous 204 Main Bar & Bistro in Sharon Springs, Friday, December 10, 2021. Performance 7 – 7 PM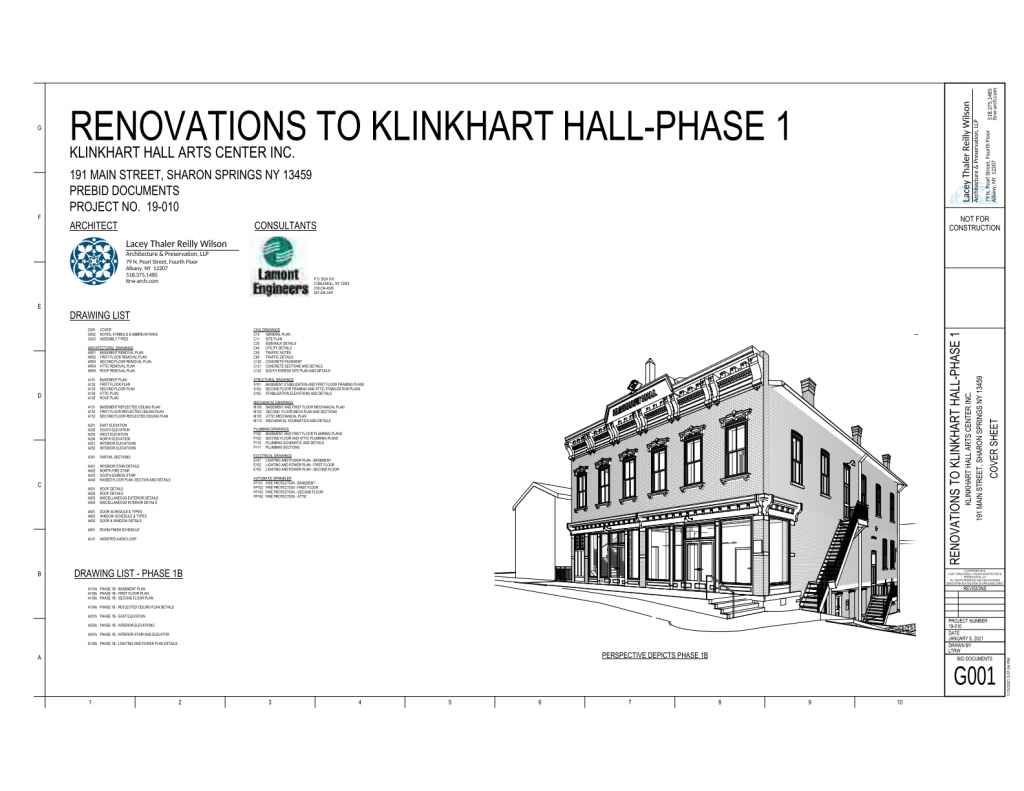 Building Project Ready to Proceed!
November 17, 2021 Klinkhart Hall Arts Center (KHAC) has passed the final hurdles to allow construction to begin on our future home on Main Street in Sharon Springs. We have received approval of the complete architectural and engineering plans from the New York State Historic Preservation Office (SHPO) and a $500,000 line of credit from the Community Loan Fund of the Capital Region, Klinkhart is poised to move ahead with hiring a contractor for Phase 1 rehabilitation of the building.
2020 was a difficult year all around, but among other things it gave us some time to dig further into our past.
The Klinkhart History Notes posted here offer some glimpses of what we learned about historic Klinkhart Hall . . . and perhaps suggest what its future might look like when it is once again the place "where art and community meet."
More Klinkhart History Notes to come!
---
Project News & Updates
We will always keep you posted on the latest building project news through our email list (sign-up here). Or, you can always find the latest news here:
---
Klinkhart Hall Arts Center, Inc. is a not-for-profit organization that seeks to preserve the historic Klinkhart Hall building in Sharon Springs, New York and to establish it as an arts center for the regional and local communities.