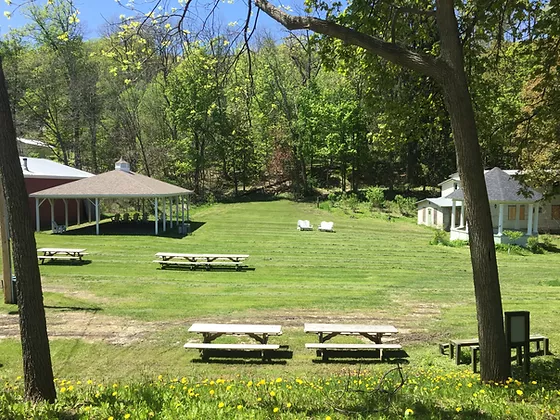 Klinkhart in the Park 2022
June 15, 2022
Klinkhart Hall Arts Center is pleased to announce a full Summer Season of entertainment. It all starts with the return of the popular but long-absent FREE Wednesday night concert series in Chalybeate Park.
But that's not all: there is Free Shakespeare in the Park, the Sharon Springs Dance Festival, performances of A.R. Gurney's play Love Letters, and more.
Then there is the 6th Sharon Springs Poetry Festival with Joyce Carol Oates, Jennifer Grotz, and Terrance Hayes, plus two all-new poetry events.
Coming up soon . . .
Saturday, July 9, 2022, At 1:00 PM
A fundraiser to support the restoration of historic Klinkhart Hall: a Live Auction in Chalybeate Park. You can help. How?
Donate something for the auction: specialty goods or services, unusual or eclectic items, crafts you make, cakes you bake, antiques, vintage clothing, costume jewelry or donate your special talent for a private event. 
Attend the live auction and find a treasure while you support Klinkhart Hall.
Klinkhart Hall Arts Center, Inc. is a not-for-profit organization that seeks to preserve the historic Klinkhart Hall building in Sharon Springs, New York and to establish it as an arts center for the regional and local communities.