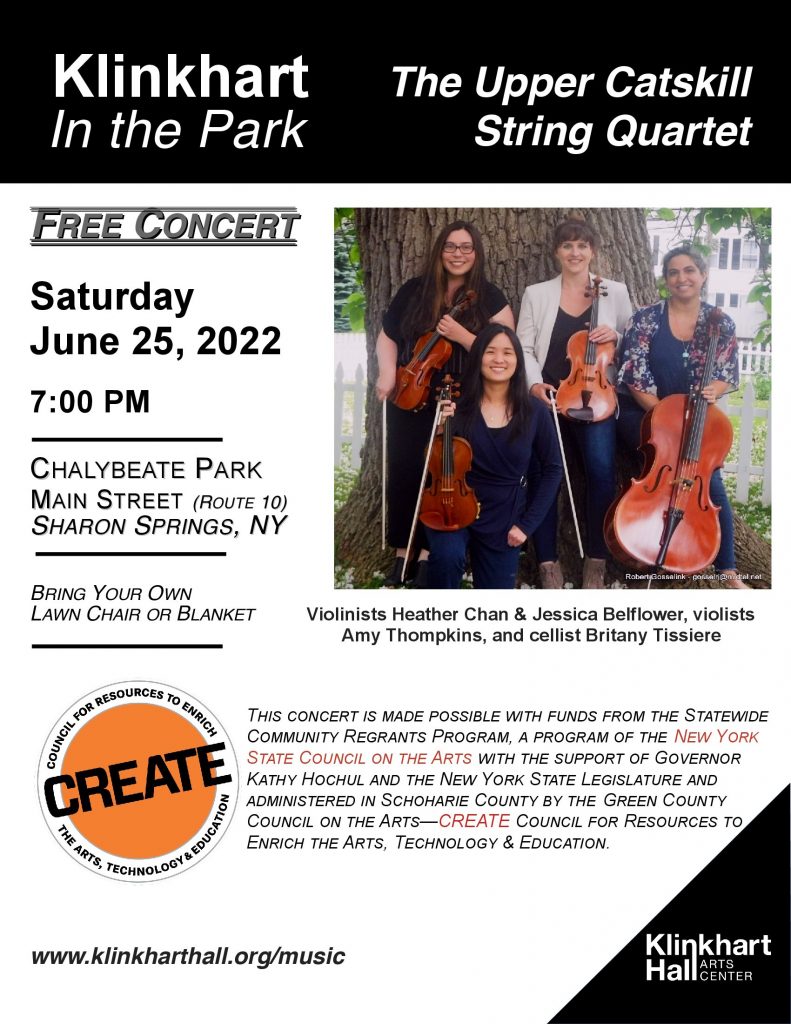 ---
Summer is here! Time to get outside!
Klinkhart Hall Arts Center is pleased to present a FREE summer concert!
Join us for a free concert in Sharon Springs
Chalybeate Park
(Main Street/Route 10)
Saturday, June 25, 2022 at 7:00 PM.
---
This summer, the Upper Catskill String Quartet returns to Sharon Springs to take listeners on an aural journey through the history of Western classical dance music, featuring selections from 9 different composers spanning the 17th – 20th centuries.
The program will feature the Suite for Strings by Marc-Antoine Charpentier (1643-1704), the Ancient Airs and Dances by Ottorino Respighi (1879-1936), and the Rumanian Folk Dances by Bela Bartok (1881-1945) in addition to selections by Johann Sebastian Bach (1685-1750), Georges Bizet (1838-1875), Johannes Brahms (1833-1897), Claude Debussy (1862-1918), Aaron Copland (1900-1990), and Astor Piazzolla (1921-1992).
Last year's summer concert by the Upper Catskill String Quartet was so popular we had them back in the Fall. You don't miss this exciting FREE event!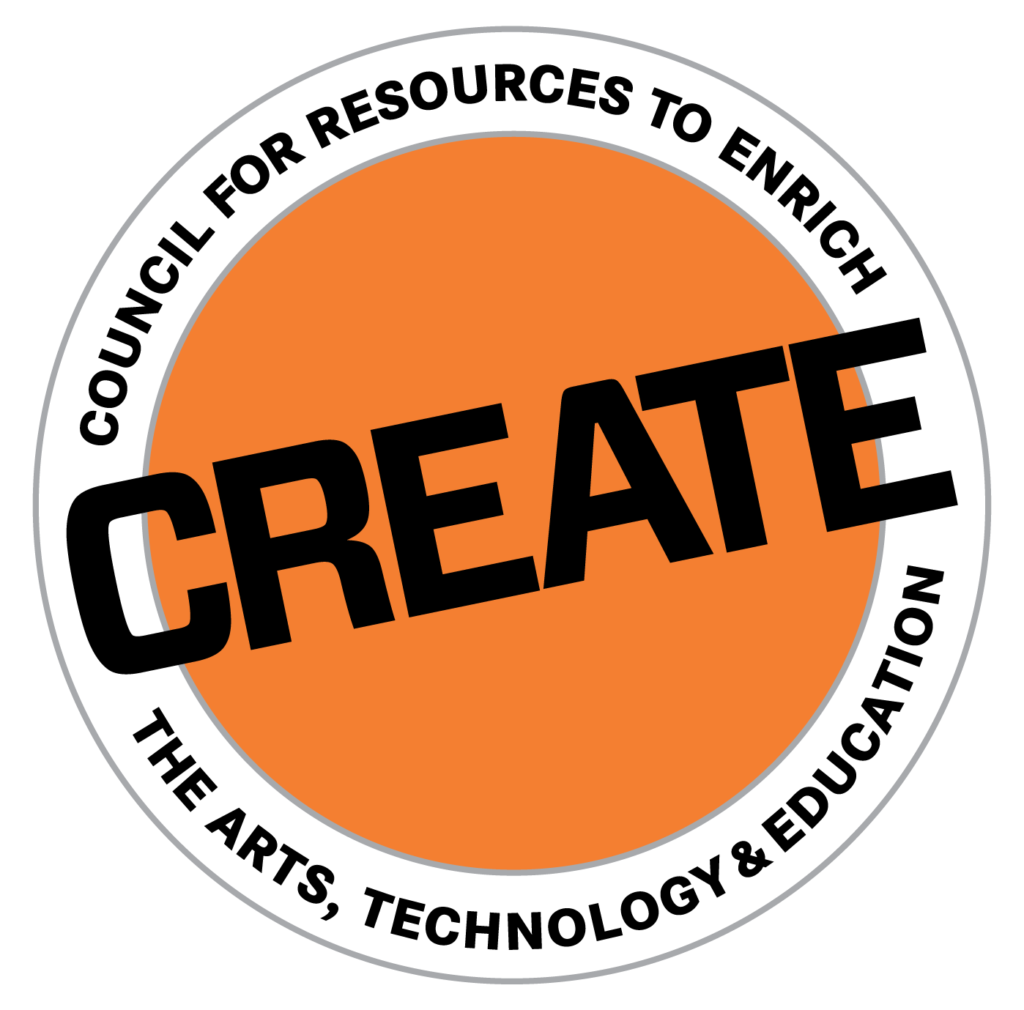 This season, The Upper Catskill String Quartet will present performances at four locations around Schoharie County.

This concert is made possible with funds from the Statewide Community Regrants Program, a program of the New York State Council on the Arts with the support of Governor Kathy Hochul and the New York State Legislature and administered in Schoharie County by the Green County Council on the Arts—CREATE Council for Resources to Enrich the Arts, Technology & Education.