This event was canceled due to COVID restrictions.
We hope to bring Owen Neid to Klinkhart at a later date.
March 19, 2020
204 Main bar & bistro
*The official Spring Equinox occurs at 11:50 pm EDT, March 19, so we will be just a few hours early — but we've waited long enough, don't you think?
Join us on the first day of Spring, March 19, 2020 to shake off the winter with a special fundraising event and music performance.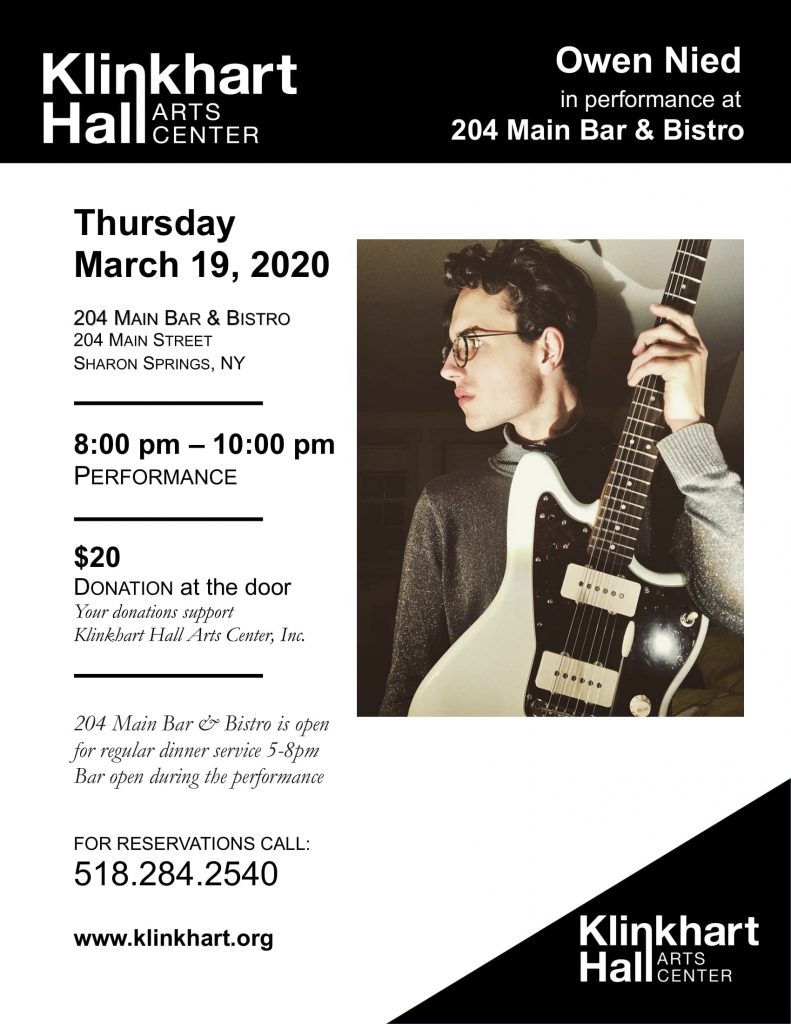 Singer/Songwriter
OWEN NIED
in performance at 204 Main Bar & Bistro
8 PM – 10 PM
$20 donation at the door
All donations support Klinkhart Hall Arts Center
For reservations call
518-284-2540
204 Main Bar & Bistro is open for regular dinner service 5 PM – 8 PM.
Bar open during the performance.