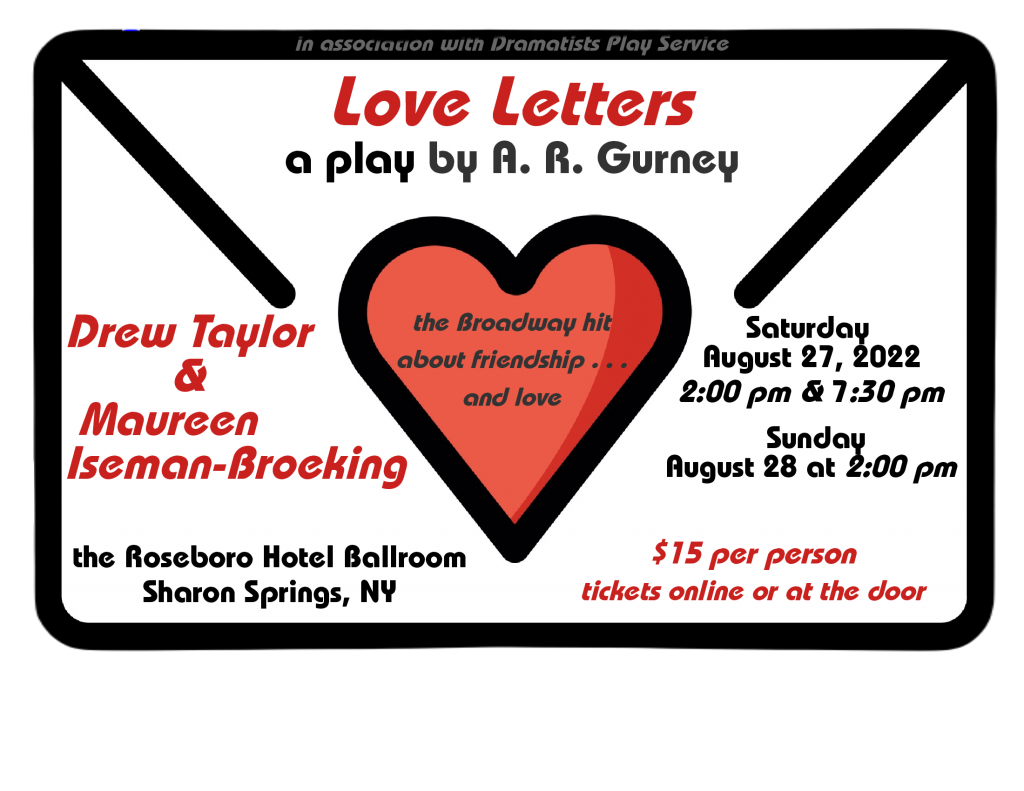 "Love Letters" by A. R. Gurney was a finalist for the Pulitzer Prize for Drama in 1988. The play centers on two characters, Melissa Gardner and Andrew Makepeace Ladd III. Using the epistolary form sometimes found in novels, they sit side by side at tables and read the notes, letters, and cards – in which over nearly 50 years, they discuss their hopes and ambitions, dreams and disappointments, victories and defeats – that have passed between them throughout their separated lives.
Performed countless times since its premiere, "Love Letters" remains a perennial favorite for actors and audiences.
In the Roseboro Hotel Ballroom . . .
Saturday, August 27, 2022
2:00 PM & 7:30 PM
Sunday, August 28
2:00 PM only
Plot
Andrew Makepeace Ladd III and Melissa Gardner, both born to wealth and position, are childhood friends whose lifelong correspondence begins with birthday party thank-you notes and summer camp postcards. Romantically attached, they continue to exchange letters through the boarding school and college years—where Andy goes on to excel at Yale and law school, while Melissa flunks out of a series of "good schools". While Andy is off at war Melissa marries, but her attachment to Andy remains strong and she continues to keep in touch as he marries, becomes a successful attorney, gets involved in politics, and, eventually, is elected to the U.S. Senate. Meanwhile, her marriage in tatters, Melissa dabbles in art and gigolos, drinks more than she should, and becomes estranged from her children. Eventually, she and Andy do become involved in a brief affair, but it is really too late for both of them. However, Andy's last letter, written to her mother after Melissa's untimely death, makes it eloquently clear how much they really meant, and gave to, each other over the years—physically apart, perhaps, but spiritually as close as only true lovers can be.
The Cast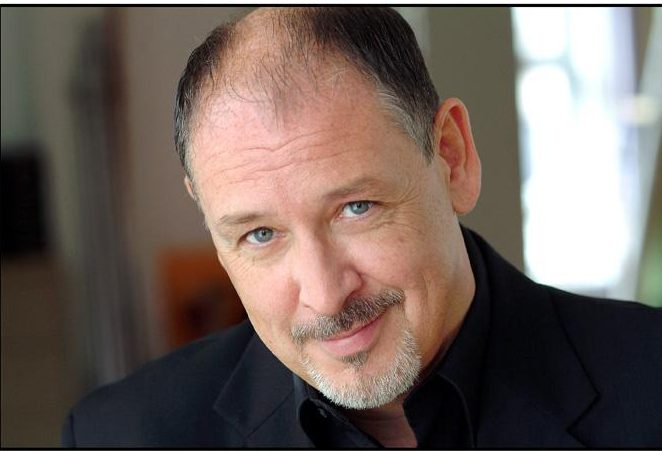 Actor, writer, and producer Drew Taylor has appeared on Broadway in "Sweet Smell of Success," "The Secret Garden," "Annie," and more. In addition to his Broady appearances, Drew has appeared at Goodspeed Opera, Glimmerglass Festival, Papermill Playhouse, Westchester Broadway, The McCarter, Westport Playhouse, Radion City Music Hall, and numerous regional theaters. Read more . . .
Maureen Iseman-Broeking is an actor, dancer, and choreographer who has worked extensively in film, and television. Off-Broadway, Maureen performed the role of Robin in "The Indian Burn;" summer stock roles include "No, No, Nanette" and "Artists, Models and Madness." She has appeared in "My Fair Lady" and "The Sea Legs Revue" for Norwegian Cruise Lines. Read more . . .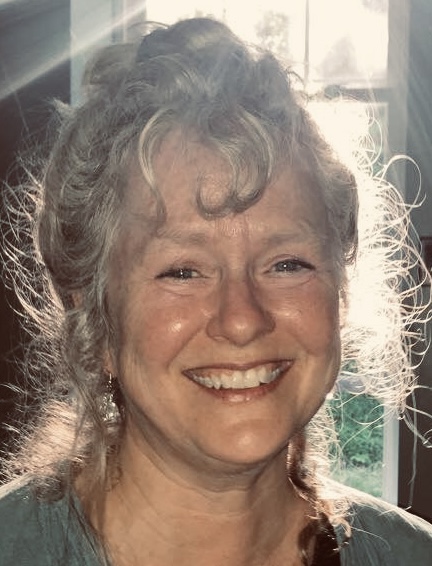 Author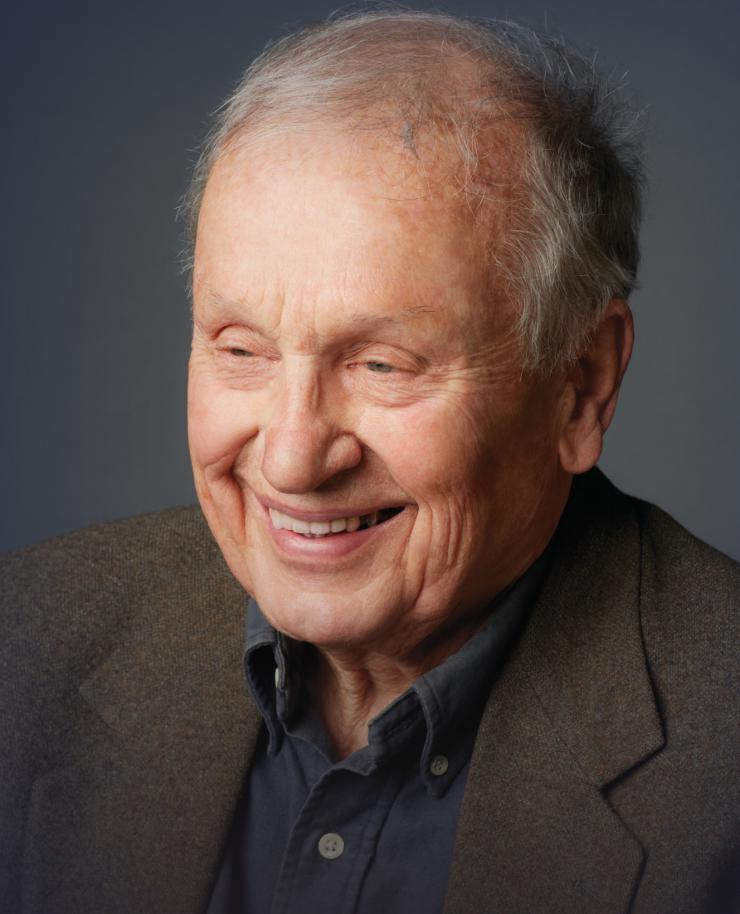 Albert Ramsdell Gurney Jr. (November 1, 1930 – June 13, 2017) was an American playwright, novelist and academic. He is known for works including The Dining Room (1982), Sweet Sue (1986/7), and The Cocktail Hour (1988), and for his Pulitzer Prize-nominated play Love Letters.
---
Klinkhart Hall Arts Center's programs are made possible in part by the New York State Council on the Arts with the support of the Office of the Governor and the New York State Legislature.