First grant received!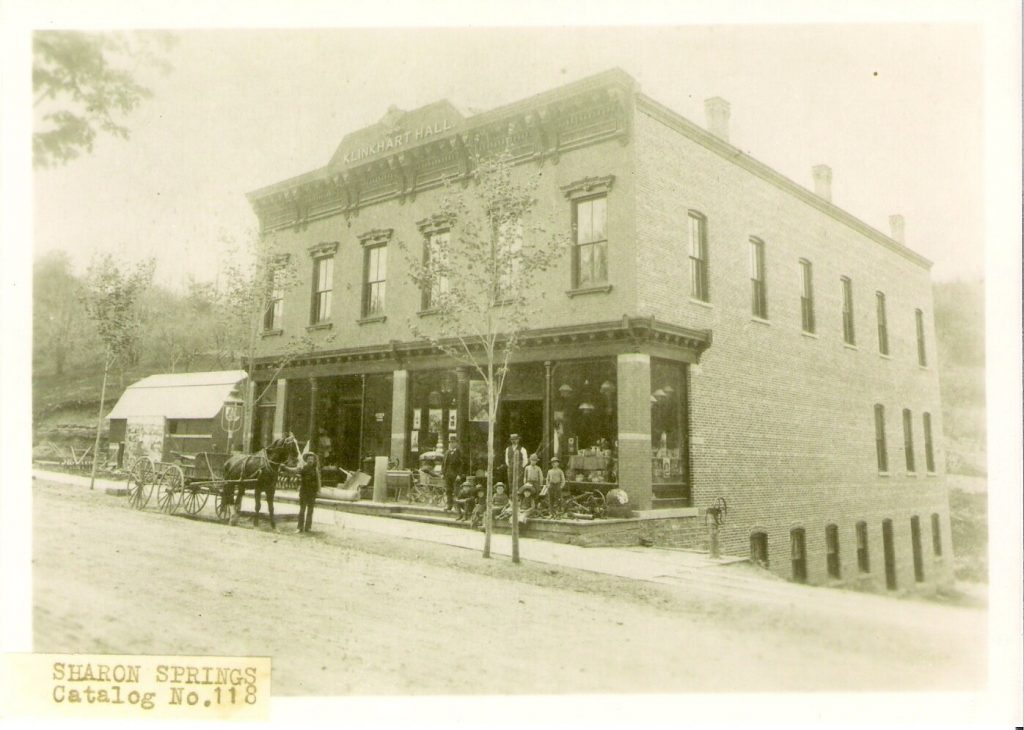 In Fall 2016 Klinkhart Hall Arts Center, Inc. received a Technical Assistance Grant (TAG) from the signature grant program of the Preservation League of New York State to conduct a building condition survey of the historic Klinkhart Hall building in Sharon Springs. The Technical Assistance Program is made possible by the New York State Council on the Arts with the support of Governor Andrew M. Cuomo and the New York State Legislature.
Project completed
The survey was conducted by consultant Mark Thaler of Lacey Thaler Reilly Wilson Architecture & Preservation in Albany. Mark's report was received on February 10, 2017, and the board of directors has already begun reviewing it findings. The 61-page report contains an historical summary and a thorough survey of the building's condition. It covers the exterior (foundation walls, brick exterior walls, storefront, roof and cornice, windows and fire escapes) the interior (structural framing, finishes and fixtures, doors, and building systems) and a code summary.
The report is the first step in addressing the physical needs of the building. It has identified several crucial needs for immediate attention and a wealth of information for moving forward.
We are already planning a follow-up feasibility/reuse study for this year. We'll keep you posted!